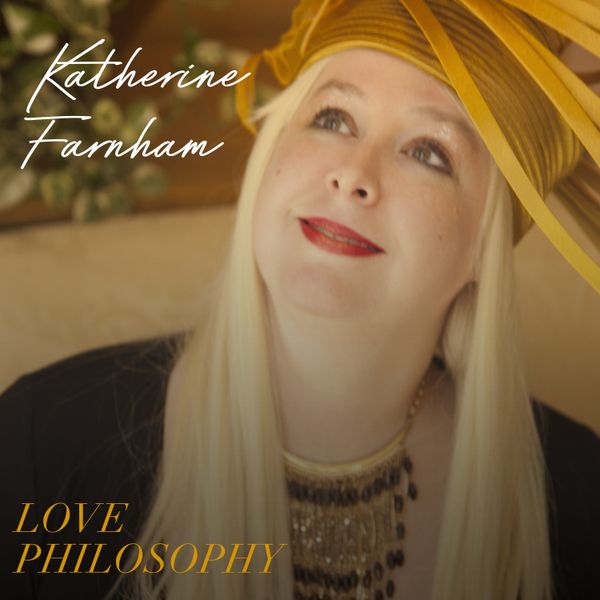 KATHERINE FARNHAM BIO:
 
Grammy U Mentor, Billboard-charting, 13-Time Global Music Award winner, and internationally acclaimed singer/songwriter/pianist Katherine Farnham has been called a musical genius by industry veterans, fans and students alike. Hailed as "one of the top artists of our time" by journalist Toninho Spessoto, she was recognized as a prodigy and was composing, playing piano, singing, and acting by the age of five.
Katherine has performed on stages with Latin jazz greats Celia Cruz and Tito Puente Jr. She has recorded with many renowned musicians including Grammy winner and legendary saxophonist Kirk Whalum, Latin Grammy winning flutist Nestor Torres, Blues Hall of Fame and Grammy Winning trumpeter Darrell Leonard, Grammy Nominated guitarist Denny Jiosa, Grammy Nominated saxophonist Mindi Abair and award-winning Brazilian singer/songwriter/guitarist Guinga among others. Her engaging style combines elements of jazz, Latin jazz, adult contemporary, and blues/roots. In recognition of her considerable contributions to the genre, her groundbreaking, self-produced CD "VINTAGE" was added to the prestigious jazz archives at the Mediatheque Musicale de Paris, France.
Katherine has continued to complete new projects with the award-winning "LOVE PHILOSOPHY", the prolific "LOVE PHILOSOPHY POETRY COLLECTION" and her long-awaited Latin jazz project "ALQUIMIA". 
Farnham says, "ALQUIMIA represents the culmination of many years of work. The concept is spiritual in the sense that it describes the work of perfecting the soul. Since college, I had close friends who spoke Spanish or Portuguese as their first language. In 2016 I wrote the opening song, "TANGO", inspired by a man I'd known for over a decade.
Then in 2019 as we were completing the "LOVE PHILOSOPHY" album, I was going through songs and realized that I had enough to do a complete Latin jazz album. So that project actually led nicely into this one. 
With the exception of "A Vox do Mundo (feat Guinga)" which is a tribute to my dear late friend Toninho, the songs aren't about any one person, but rather represent ideas of love. The message  is also reminding listeners not to lose passion for living, even during challenging times."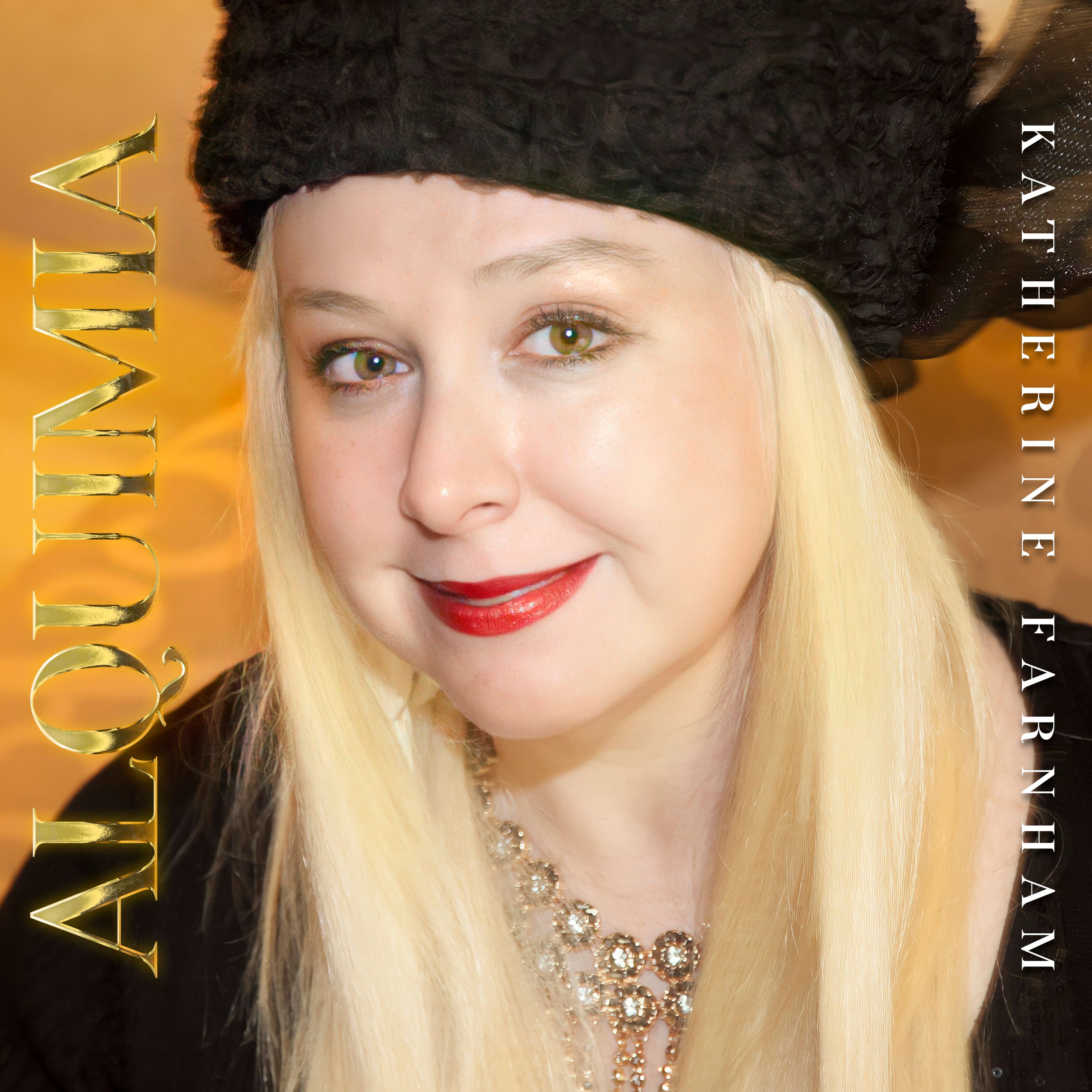 Farnham has already been recognized specifically for her Spanish language singing, including a Global Music Award for one of the album singles, her elegant version of "Besame Mucho" featuring Four-Time Grammy Nominee Denny Jiosa.
On "ALQUIMIA", Farnham recorded her first duet "A Vox do Mundo". It features Farnham on lead vocals and piano and Guinga singing and adding Brazilian style acoustic guitar. The song is a tribute to her friend, the late journalist, radio host, producer and Latin Grammy Awards consultant Toninho Spessoto. The song is a moving tribute to a man who supported both Brazilian and American jazz.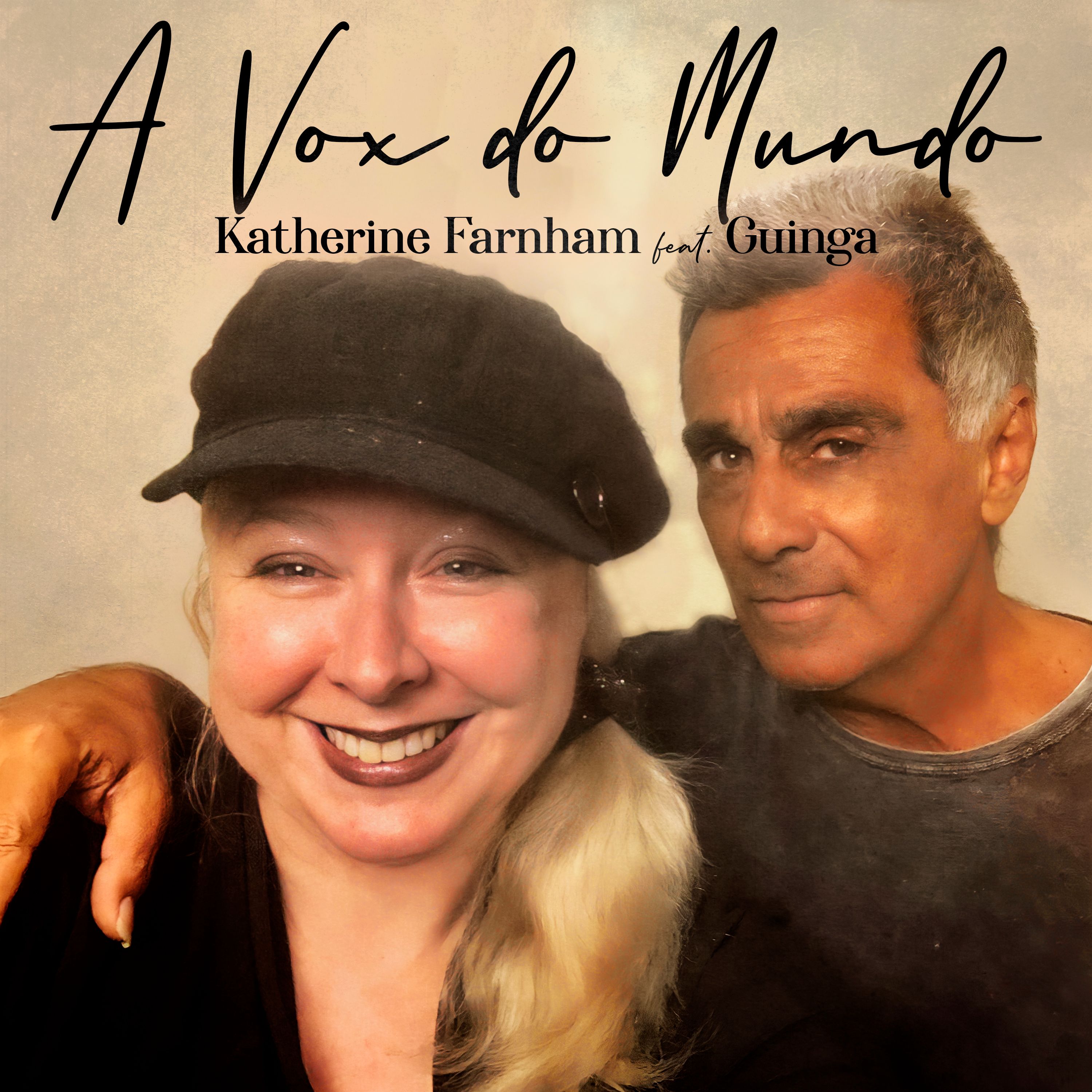 Guinga is a well known and beloved artist from Rio de Janeiro who has penned songs for famed Brazilian singer Elis Regina as well as Michel Legrand and others. When he was 13 years old, Guinga taught himself to play the guitar. Later, he formally studied music, including five years of classical guitar lessons with the renowned Jodacil Damasceno. Guinga began composing music when he was 16 years old and by age 17 he had already qualified one of his compositions for the Festival Internacional da Canção (International Festival of Song). By the time he became a professional musician, Guinga was already accompanying famous Brazilian artists such as Clara Nunes, Beth Carvalho, Alaíde Costa, Cartola, and João Nogueira, among others. His songs have been recorded by Elis Regina, Michel Legrand, Sérgio Mendes, Leila Pinheiro, Chico Buarque, Clara Nunes, and Ivan Lins.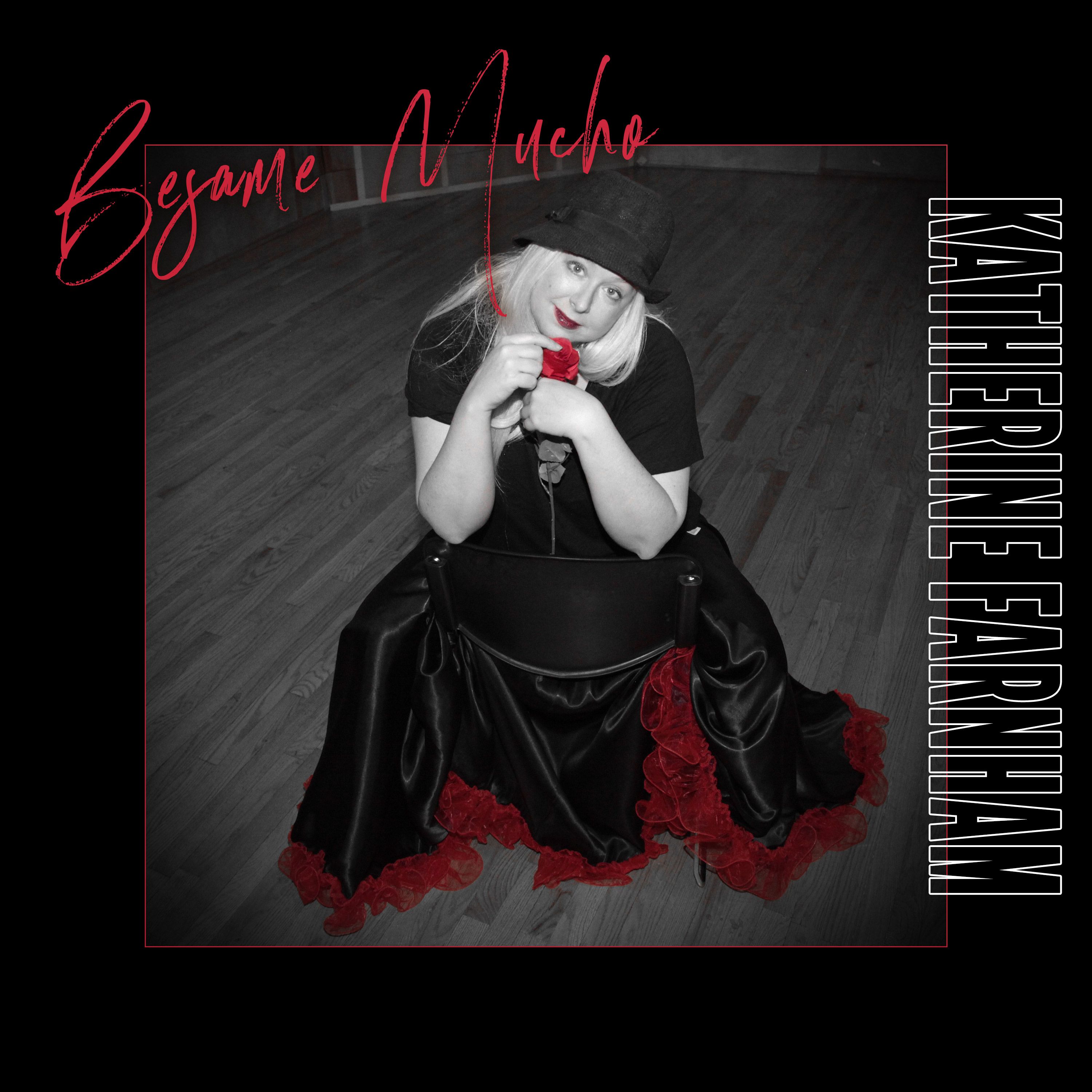 Los Angeles Music Awards gave her many nominations and voted the third-generation musician the "Best Female Singer/Songwriter" in their entire twenty-five year history. All Music Guide says, "Her lyrics are heavy and meaningful, but her vocalizing is soaring." AXS says, "...a singer with many sides, all worth getting to know...an open, fearless artist. Two-Time Emmy Nominee and Celebrity Radio Host Phillip Silverstone raved, "absolutely brilliant. Farnham is doing for jazz what Clapton did for the blues – bringing it to the mainstream."
In the last few years, Katherine has won over a staggering seventeen music awards, including being one of the youngest recipients of the Albert Nelson Lifetime Achievement Award. (Other recipients include Colin Powell, Wonder Woman Entertainer Lynda Carter and actress Dee Wallace.) Katherine's CD "LOVE PHILOSOPHY" won a total of eight Global Music Awards - one for the whole album and others for seven singles. She has earned Global Music Awards for "Jazz/ Emerging Artist" and "Jazz/Blues Song" as well as Los Angeles Music Award Nominations for "Best Jazz Artist" and "Americana: Blues & Roots Artist". She won a Las Vegas Counter Culture Award for "Best Jazz Performer". HG Radio in Mexico also nominated her for her Spanish language singing with "Cantante Feminine del Ano".


With the award-winning 'LOVE PHILOSOPHY" album, she serenades listeners with beautiful originals and standards, proving she is an artist with an incredible heritage, an exciting present and a future as bright as the stars. Just as importantly, she is an artist with a message relevant for our times. 
Farnham has earned comparisons to Barbra Streisand, Celine Dion, Christina Aguilera, Sarah Vaughan and Diana Krall. She's not just a brilliant vocalist, but also a classically-trained pianist and entertainer of the highest caliber.
Katherine's artistic legacy dates back over one hundred and thirty five years to legendary composer and concert pianist Franz Liszt. Farnham's father was a musician/scholar who toured as first trombonist with The Boston Pops and The Baltimore Symphony and her mother was a concert pianist, composer, and former Director of New England Conservatory's Wellesley Branch. She personally trained her daughter for over a decade. This tutelage went in a direct pedagogical line from Katherine to her mother, to her mother's teacher European concert artist Madame Dayas, to Dayas parents and then to Franz Liszt. Going back even further, Liszt studied with Carl Czerny and Czerny studied with Beethoven. "For years I had no idea that my musical legacy led directly back to these incredible artists. Once this sunk in, I woke up and started to pay attention."

With this kind of heritage, it is no surprise that Farnham eventually made the piano a central focus on "LOVE PHILOSOPHY". Assembling a multiple Grammy-winning production team, she recorded on not one, but three world-class Steinway grand pianos. Combining originals with well-loved jazz, blues and theater standards like "Besame Mucho (feat Denny Jiosa)", Billie Holiday's "Good Morning Heartache", and "People, A Tribute to Barbra Streisand (feat Mindi Abair)", Farnham has created a world-class work. This album speaks lyrically of spiritual love with the title track and singles "Dreams (feat Denny Jiosa)" and also true romantic love with "Night of Romance", a honest, heartfelt ballad complete with string section for which she won a Global Music Award as a songwriter.
Trained by both her musician parents as well as classical and jazz legends, Kat began her performing career as an actor at age five and sang her first jazz vocal solo a few months later. Her "VINTAGE" CD earned rave reviews, interview requests and airplay in US, Canada, Europe, South America and Africa and standing ovation and sold out live performances. She has appeared on Good Morning America, NBC 6, Telemundo and toured throughout the US and abroad. She has performed at festivals including the Hub City Jazz Festival in New Jersey, and at major athletic events such as The Ericsson Open (the only female artist), The Miami Marathon and national dates for NASCAR.
Katherine won scholarships to Tanglewood and conservatory and earned her BM Degree with highest honors from Boston's acclaimed Berklee College of Music. She earned her MM from the University of Miami and has also done post graduate work. Katherine holds many certifications, including an Executive Leadership Certificate from Cornell University. A passionate educator, she taught at several universities.
Katherine also served as Celebrity Voice Adjudicator for Los Angeles Music Center's Annual Spotlight Awards for two consecutive years in the Non-Classical Voice Category.
 She also adjudicated for the ARTS Recognition and Talent Search (Popular Voice Category) and was a Guest Lecturer and Performer for several major organizations including the National Federation of Music Clubs.
The recipient of the Rotary Outstanding Service Award, Katherine is also an author and humanitarian whose articles on music and singing have been published in several magazines. In addition to all this, she organized and sponsored six benefits in Miami and Los Angeles supporting music education and ethnic unity. She still finds time to donate charitable performances and support to organizations like The Salvation Army, ASPCA, Doctors Without Borders and many others. 

Katherine continues to inspire with all of her projects, sharing her undeniable love for music and her love for people.
For more information or to purchase Katherine's physical or digital albums and singles, please visit www.KatherineFarnham.com, Amazon or Apple Music.                      
© 2023 Voice Inside Records
Website Content: (c) 2023 Voice Inside Records


Terms of Use      Privacy Policy