11 X GLOBAL MUSIC AWARDS MEDALIST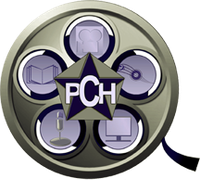 HOLLYWOOD F.A.M.E. AWARD WINNER
SPECIAL ACHIEVEMENT - SINGER SONGWRITER
THANKS FOR YOUR PATIENCE AS WE UPDATE THIS SITE. 
Billboard-Charting, Award Winning,
Internationally Acclaimed Recording Artist 


KATHERINE 'KOOL KAT' FARNHAM
"I really enjoyed My Shoes Are Leaking! What a cool title, what a lovely voice. I'm honored to be recording with you."
--Grammy-Winning, Legendary Saxophonist Kirk Whalum 

"This amazingly talented and diverse artist crosses musical styles from the genres of jazz and adult contemporary to form a sound that makes her competitive in the mainstream commercial marketplace...a crowd favorite." ----Los Angeles Music Awards (Best Female Singer/Songwriter in LAMA History Winner; Female Singer/Songwriter of the Year Winner; Best Jazz Artist' & 'Americana: Blues & Roots Artist' Nominee) 
 
"Well, Katherine Farnham knows how to belt it out, that's for sure!" --Jazz Weekly 

"...absolutely brilliant. Kool Kat is doing for jazz what Clapton did for the blues - bringing it to the mainstream. "People" is a triumph."" --Two-Time Emmy Nominee Phillip Silverstone, Celebrity Radio Host 


"...one of the top artists of our time. A Nova Voz Da America. Na verdade ela e A Nova Voz Do Mundo. Farnham e uma nova cantora e compositora de talento, que tem tudo para se firmar na cena pop" --Toninho S., Latin Grammy Consultant, Journalist, Radio Host, Sao Paulo, Brazil


AWARD-WINNING SINGLES FROM "LOVE PHILOSOPHY" LP:

Beautiful standards
"People", (feat Mindi Abair), 
"Besame Mucho (feat Denny Jiosa)",
Global Music Award Medalist: "Female Vocalist"
"Please Send Me Someone To Love",
"Nature Boy (feat Darrell Leonard)"
and Kat's new song,
"Onde Esta Meu Amor".

**Download at www.KatherineFarnham.com/Store now.**
Coming soon to ITunes and Amazon. 

Website Content c) 2022 Voice Inside Records